Battery reconditioning, chargers & jump starters
News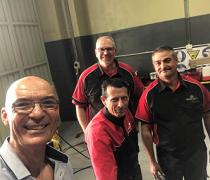 Kingsley is a leading soft drink company in South Africa, growing and expanding nationally and beyond its borders.
The company owns a large fleet of Linde forklifts equipped with Eternity Technologies batteries, but started to notice that the batteries could no longer last a full shift like they used to.
Convinced that regeneration would reduce the battery renewal budget, ensure continuous battery usage and help the company rely on the quality of the batteries they use, the first regeneration unit was installed late November.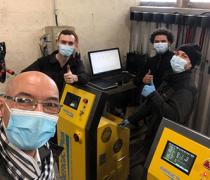 In 2018, at Senlis in France, CAPM Europe SA, already a user of older generation regenerators, decided to switch to newer, more reliable technology, allowing them to use reports on the state of their fleet. 
Building on this new experience, and given their large fleet, CAPM has invested in a second regenerator with a view to extending in 2021.