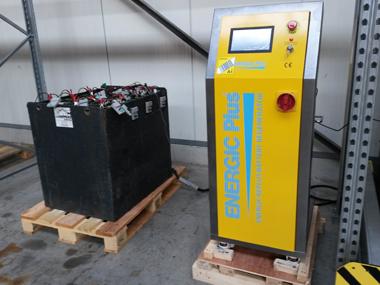 After installing dozens of battery regenerators all over the Linde network, Linde Belgium also decided to order their own unit.
The division in Belgium is called Motrac Handling & Cleaning and is based in Antwerp (www.motrac.be).
Their main goal is to lower the battery expenses from their rental division. It will also enable them to provide a cost-effective solution to customers with battery-related problems.
We'd like to thank Motrac for their co-operation with Energic Plus!