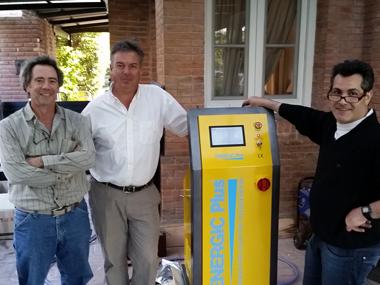 Energic Plus continues to confirm its market lead position by yet another successful installation of a fully professional battery maintenance workshop, this time in Argentina.
We welcome our customer strata group in to the big Energic plus family and wish them the best of luck in their exciting endeavor.
Strata group will be targeting both traction and stationary battery market, we wish them the best of luck and for sure we will meet again soon!