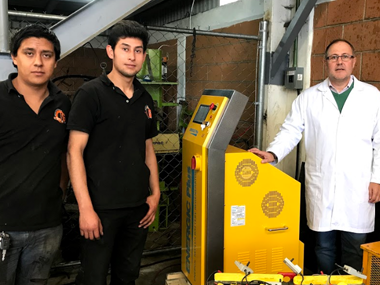 We gladly inform you about the most recent battery maintenance workshop we have installed and set up in Mexico.
We thank Montacargas Gutiérrez for the support and the warm welcome, and we are convinced that this investment will mean a significant saving.
The forklift and access rental/sales specialist from Lerma - which is close to Mexico City - will use this workshop to maintain and improve the batteries that are now being used in his own fleet.