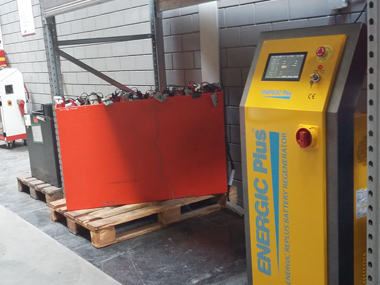 Linde Netherlands have had their own battery service for a long time.
Their battery specialists recently asked us to organise a test to discover the difference between the Energic Plus regenerator and other technologies they have used in the past.
We are proud to say that Energic plus passed the test with flying colours! The first regenerator with BMS has been installed and more machines will follow in the future.
A big thank-you to the entire Linde network for their trust in our systems and support!