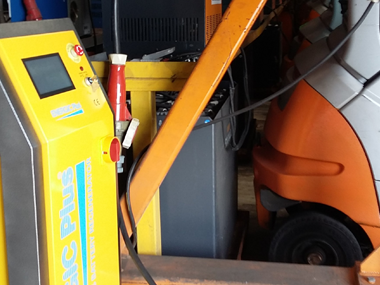 The company Parah in Belgium is responsible for all maintenance of the trucks of the huge harbour company Sea Invest.
The batteries have always been complex components to work on, especially considering that these trucks and their batteries aren't used for a period of several months each year.
This has led to a lot of problems with sulphation and drastically reduced lifespans of their batteries.
As of now, all batteries with capacity problems will be analysed and successfully desulphated with their Energic Plus regenerator.
Energic Plus - In charge of your batteries!