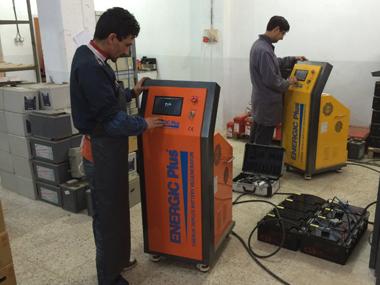 Energic plus appoints a new dealer for our battery regeneration equipment in the largest country in Africa, Algeria.

The company Powerboost has been our partner for many years and now the time has come to intensify our cooperation.

With their extensive knowledge and passion for batteries, no problem will be left unsolved. Powerboost has amongst its customers one of the largest telecom operators in Algeria.

We wish them all the best in their business.
Battery regeneration is the key to your success. Click here to download our full catalogue.