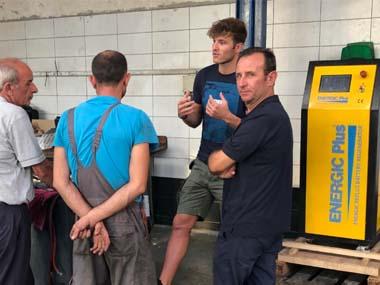 The good news is spreading all over the world! Lead batteries can now last longer and maintain their capacity thanks to the Energic Plus battery maintenance expertise and technology.
Most countries in the Balkan region already use the Energic Plus battery regeneration technology. Albania recently joined these countries, and will now provide a full maintenance and regeneration service, not only to traction battery operators but also to any industrial lead battery operator.
Ismaili Group in Durrës is now not only an expert in lift truck services but also in energy management, thanks to the Energic Plus regeneration technology.
We would like to thank them for joining the Energic Plus international family. We all care about each other as much as we care about energy and the environment.