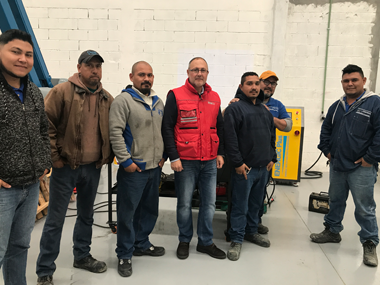 A few days ago, we had the pleasure of giving a training session to our customer Comymaq in the city of Monterrey (Mexico). This training dealt with battery basics and maintenance, as well as our battery desulfator Replus from Energic Plus
Comymaq is a local service company for the repair and maintenance of AWP equipment. With the incorporation of Replus, the company expands its services by offering professional battery maintenance and reconditioning services.
The company features professionals that are now also qualified for battery maintenance and reconditioning. We wish the company a lot of success with its new line of business.