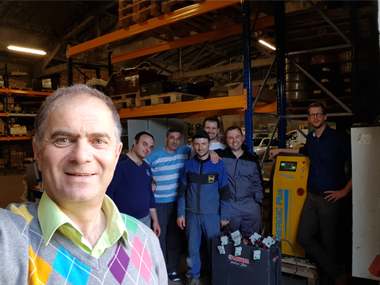 We want to inform you on the installation of the first fully operational Energic Plus battery maintenance workshop in Tbilisi, Georgia.
One of the leading intralogistics companies and Jungheinrich dealer for Georgia, Universal Intralogistics, decided to invest in a professional battery maintenance setup so that they can service their clients even better, save money and help the environment.
We especially want to thank them for the hospitality during the training. It has been an absolute pleasure discovering the beauty of Tbilisi and its people.