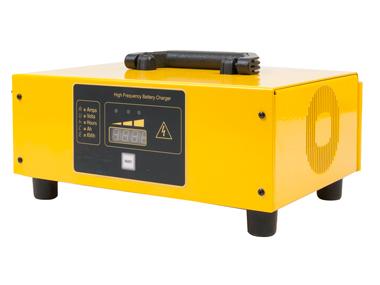 The new high-frequency replacement battery charger is suited for Club Car, E-Z-GO and Yamaha. The battery charger is UL-approved, CE-certified and can beprogrammed for 36V or 48V.
The easy-to-read red, yellow and green lights indicate charging state. Besides that, the battery charger is very lightweight and portable with convenient handle. The float feature allows for batteries to maintain full charge at the end of the charge cycle.
We also offer all conversation conencters most frequently used for the most popular golfcarts. Have a look at our leaflet and make your choice!