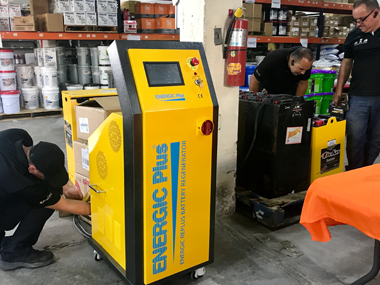 We are glad to welcome General Machinery Contractors among our customers. They have invested in a full and professional battery maintenance workshop and will be able to save a huge amount of money on their battery purchases as well as increase the services towards their clients.
We thank GMC for their trust!
>> Find out more about our battery reconditioning solutions.