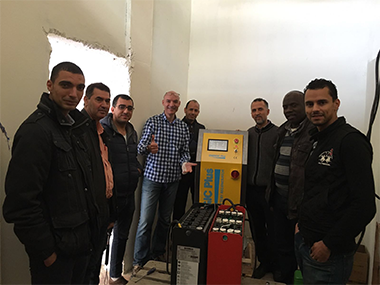 Energic Plus is happy to announce the introduction of the first Energic Plus battery regenerator to the western Kingdom. In Casablanca we have installed our 1000Ah unit in the offices of Extra TECH Industrielle. During the installation we have had the chance to invite numerous potential customers from the region that had shown keen interest in our technology.
The good news is that we will be returning to Morocco in the near future.
We want to thank all our business partners for the trust they place in Energic Plus!
Energic Plus
In charge of your batteries