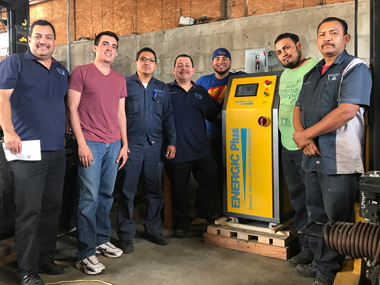 A few days ago, we had the honour of spending some time with our customer Montacargas Baja California in Tijuana. We gave them training courses on how to operate the Energic Replus battery regenerator.
Montacargas de Baja California is a local lift truck repair and maintenance service. By incorporating the Replus regenerator in their business, they are now able to increase their services for lift trucks and batteries.
We wish them the best of luck with this new line of business. They already had the best professionals at their disposal, but now they are also qualified in battery maintenance and regeneration.