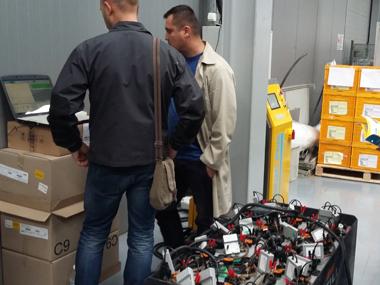 As in most parts of the world, there is a big demand for maintenance and repair of batteries in Romania.
Bogdan Ciobea and Valentin Margarit decided to start a mobile battery service company in Arges, close to Bucharest. Their specialised knowledge in batteries combined with our battery regenerator and BMS system allows them to repair any type of lead-acid battery.
They have already repaired the first few batteries in the region of Arges, which enabled them to set up several maintenance contracts for complete fleets.
In the near future, they will set up a fully-equipped workshop and expand their business.